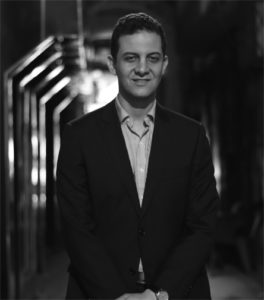 Welcome dear visitor, return visitor, and respective stalker,
The blog's purpose is to collate my musings and link back to my articles published elsewhere on the web.
I am a lecturer in political sociology at the American University in Cairo, at the Sociology, Anthropology, Psychology and Egyptology (SAPE) department; as well as an associate of the Sydney Democracy Network, and former fellow at the Wissenschaftszentrum Berlin für Sozialforschung (Berlin Social Science Center, WZB). I am a doctoral graduate of the University of Sydney, my PhD dissertation examines the Egyptian coastal city of Alexandria as a political laboratory under conditions of revolution and counter-revolution, 2010-2015. I am also a graduate of the Australian National University with a Master of Arts (with Honours) in Middle Eastern and Central Asian Studies, and a Master of Diplomacy.
My specialised areas of focus are: Egypt's democratic development, civil society, foreign policy; Alexandria's urban politics; Arab public spheres; social movements; Middle Eastern geopolitics; and political philosophy.
I write for OpenDemocracy, Mada Masr, Guardian, Jadalliya, Atlantic Council, and the Tahrir Institute for Middle East Policy. I have written in two edited books: Mediating the Arab Uprisings and Wired Citizenship: Youth Learning and Activism in the Middle East. I also moderate the Facebook group Alexandria Scholars.
Prior to commencing my doctorate, I had been a consultant to diplomatic missions, Australian government departments and international organisations. To balance this out, although less these days (thanks PhD), I performed stand-up comedy to a selection of target audiences that are commonly comprised of diplomats, journalists, academics, university students and NGOs. The perceived contradiction between my work with diplomacy and comedy earned me the peculiar title of the "diplomedian". As I like to say, humour is politics by other means.
I can be reached at



Tweet to @_amroali